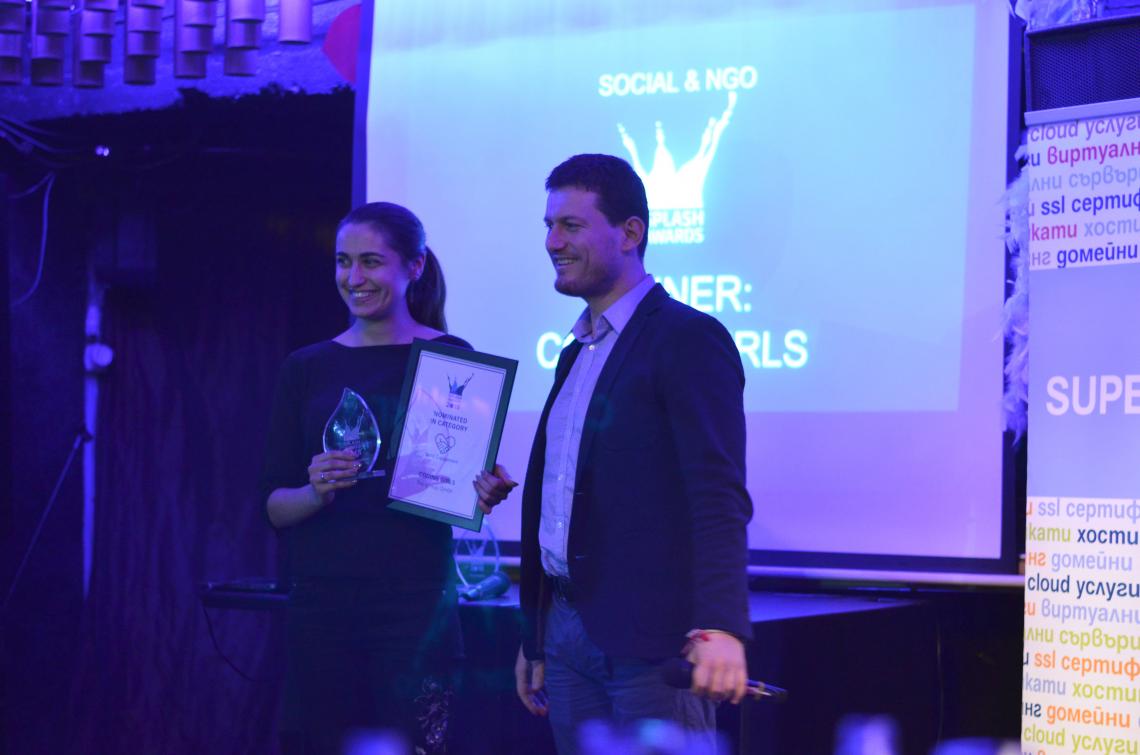 This Wednesday the first edition of Splash Awards Bulgaria, organised with the support of SuperHosting.bg was held. The award ceremony gathered projects from 3 different industries. They managed to show their projects and to tell more about the specifics of every nominated project. The jury consisted of Lyubomir Rusanov, co-founder of SuperHosting.bg, Svetlin Nakov, founder of SoftUni and Hristo Atanasov, founder of the digital agency WeKnowHow. 
In the first edition of the awards, Coding Girls won an award for their social engagement platform www.coding-girls.com. 
"The platform's cause and functionalities managed to convince the jury in the category Social Engagement & NGO" shared Svetlin Nakov, who handed over the award.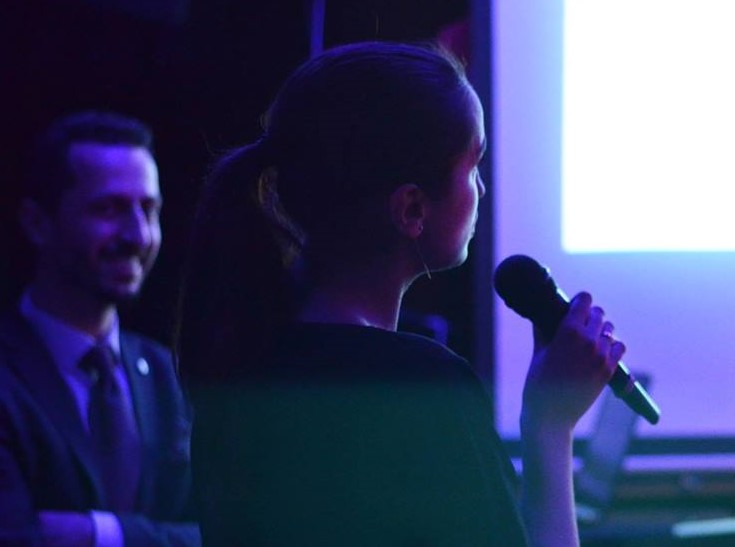 Anna Radulovski, the founder of Coding Girls, accepted the award and shared how she was drawing the concept. It has been created last year when the activities of Coding Girls had started.
The mission of the organisation is to motivate and increase the number of girls and women in the tech, leadership and entrepreneurship. The programs support girls to stand out in a profession that is still more popular among men. From the first workshop, visited from 16 girls, to over 1000+ members for few months - Coding Girls is constantly growing globally with new communities, increasing the number of girls and women in tech.  
Coding Girls is an organisation, which constantly is growing its members. It welcomes everyone who wants to be part of the cause as a mentor, speaker or just a participant  and wants to gain knowledge and inspiration to get started in the tech field. The programs are aimed to prepare girls to become the role models of the next generation. Although the target are girls and women, everyone who supports the mission is welcomed at the meetups and events.